lawyer contract, parkland contracts,

i need lawyer in parkland,

hoa lawyer,

parklands property lawyers,

mediation coral springs fl,

coral springs contracts,

i need lawyer in coral springs, 

business dissolution coral springs, business dissolution coral springs fl, business dissolution parkland, business dissolution parkland fl, business formation parkland, business litigation parkland fl, arbitration parkland, business litigation coral springs, business litigation parkland, sued in coral springs, sued in parkland, arbitration coral springs, business attorney parkland, business formation parkland fl, business law attorney parkland, business law attorney parkland fl, business litigation coral springs fl, business attorney coral springs, arbitration parkland fl, business law attorney coral springs, intellectual property law parkland, lawyer contract parkland, lawyer contract coral springs, mediation parkland, mediation parkland fl, business formation coral springs, business formation coral springs fl, llp parkland, real estate attorney coral springs, real estate attorney coral springs fl, business sued parkland, business sued coral springs, sue my landlord, sue hoa, sue contractor, sue employee, someone owes me money
Business Law Attorney
MATTHEW FORNARO, P.A.
Law Firm Serving Coral Springs, Parkland, and Broward
Protecting your business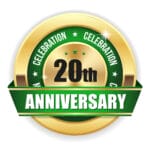 Matthew Fornaro, Esq.
Business Law Attorney
Matthew Fornaro has been a business law attorney serving South Florida, including Coral Springs and Parkland, since 2003. Before starting his law firm, he was an attorney at two prestigious AmLaw 200 law firms focusing on civil litigation.
Matthew practices complex commercial litigation, including contract disputes.
Matthew, a member of the Florida Bar and District of Columbia Bar, also practices construction law, intellectual property law, homeowner and condominium association representation, and drafts and revises of business documents, including the formation of business organizations.
Matthew assists new business owners in choosing and drafting all legally required documents.
Matthew is involved in mentoring new attorneys, as both a graduate and instructor of the Kaufman Foundation's FastTrac NewVenture Program, presented by the Broward County Office of Economic and Small Business Development and the City of Hollywood, as well as a graduate and instructor for the Florida State University College of Business Jim Moran Institute for Global Entrepreneurship Small Business Executive Program.
As a small business owner himself, Matthew is proud of his representation of businesses in our community and is also available to assist in all transactional and litigation needs.
Professional and Knowledgeable
Excellent Lawyer Especially Behind the Scenes

This Says It All

The Best
Smooth Process!
I Would Recommended Matt Thoroughly

My Heartfelt Regards

Thank You
Subscribe Now And Download The eBook
SUBSCRIBE NOW
Get notified with the next updates
LATEST NEWS
STAY INFORMED
It is our pleasure to assist you. Whether it is a simple question or a vital need, we are ready to assist. You can call us by phone, chat with us via the icon below to the right, or email us directly.
Email Us Via Our Online Form