CORAL SPRINGS, FLORIDA
A GREAT PLACE TO OPERATE A BUSINESS
There are plenty of business opportunities in Coral Springs. Over the past decade, the city's population has exploded to over 124,000, creating sustainable opportunities to offer products and services to consumers.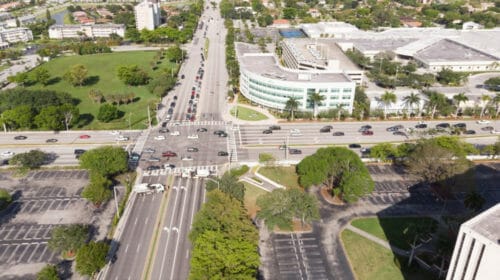 The economy of Coral Springs continues to grow, needing more companies that offer business-to-business services.
The city was planned and developed with business growth in mind. Coral Springs is home to the Coral Springs Medical Center hospital and numerous surrounding medical offices on West Sample Road. Many successful companies find their home in the Corporate Park of Coral Springs, including First Data, Alliance Entertainment, and more.
YOUR BUSINESS IN CORAL SPRINGS NEEDS GUIDANCE FOR THE CITY'S UNIQUE CHALLENGES
Every business operating in Coral Springs must register with the city and obtain a tax receipt before it can transact a single sale. Many businesses, like restaurants, will need special permits from the city of Coral Springs, including a license to serve alcoholic beverages. As buildings are remodeled for new business, the project requires approval from the zoning board of Coral Springs. Whatever kind of business you operate, you need an attorney who understands the unique business culture in Coral Springs. Knowing the law is important, but Attorney Matthew Fornaro also knows the people of Coral Springs, because he has practiced law in this city and all over South Florida for over 14 years.
MATTHEW FORNARO PROVIDES LEGAL SOLUTIONS TO THE CHALLENGES FACED BY CORAL SPRINGS BUSINESSES
Attorney Matthew Fornaro has 14 years of experience counseling businesses of all types and sizes in Coral Springs. He helps clients by forming the business, equipping the business with the contracts that are essential for successful operation, guiding the business through challenges as they arise, and even dissolving the business when partners are ready to recover their investments. Here are a few of the legal services he has provided to his clients:
When results really matter, invest in the right choice for your business. If you're looking for solid legal advice for a Coral Springs business, call Attorney Matthew Fornaro, One of South Florida's top attorneys.
CALL US
954-324-3651 or 888-FLA-LAWYER